What we do.
We help our customers grow brand value by providing customised ingredient and condiment solutions. Whether you need a bespoke sauce packed into single serve sachets or a unique ingredient in bulk amounts to suit your further manufacturing requirements, the Springbrook team will collaborate with you throughout our development process to design and manufacture a product which meets your specifications.
Who we serve.
Springbrook works with Food Chains/Groups or Manufacturers who want innovation, flexibility, flavoursome ingredients/condiments and are concerned about reliability, brand protection and food safety.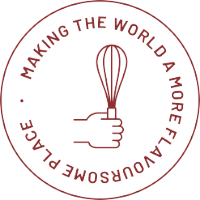 BRC 'AA' Grade Accreditation

Allergen control & technical support

Scoping & understanding customer requirements
In-depth understanding of flavour, functionality & visual appearance

Packaging options to suit various applications

Filling capabilities from 25g – 1000kg

Understanding of current food trends

Flavour brainstorms & presentations
Experienced, dedicated and passionate team.
From research and development to production and customer service, we treat everything we do for your business as if your brand were our own.
Springbrook Foods are a fantastic business to work with. I would highly recommend doing business with them. They are committed to excellence, innovation, and efficiency. Over many years they've never let us down – problems can arise but they always have a solution to save the day. I really enjoy working with them.
Spagalimis Pizzeria as one of the oldest restaurants in New Zealand and demands quality suppliers that will continue to grow with it into its 5th decade. We are very happy to have Springbrook as one of our suppliers. They produce our sauces consistently to specification, on time and to a high standard.
Springbrook have always been very timely in their responses to queries and work towards helping us close gaps in production. Never had any issues with them as a supplier to our changing demands.
Thank you for your support throughout the year, your team have been very helpful with samples and product knowledge.